---
Over 200 independent judges have presented us with 20+ International & UK Awards making us the choice of professionals since 2009.
---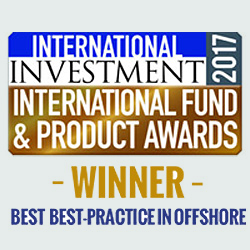 ---
---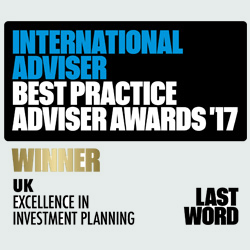 ---
---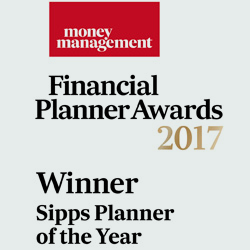 ---
---
---
---
---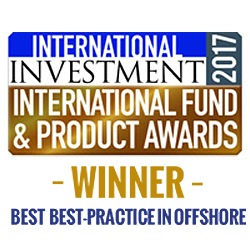 ---
Best Best-Practice in Offshore International Investment International Funds & Products Awards 2017
Category: Overall Winner
This year's overall winner representing the best of best-practice among advisory firms globally was recognised as "an exceptionally strong application" for its stand-out services offered in the Europe region along the principles developed to meet UK RDR requirements. The judges said this is something "also reflected in its UK offshore market focused sister business Aisa Professional".
Category: UK Winner
When reviewing the nomination, judges noted that it is "hard to see the distinction between the UK and non-UK arm of Aisa which is a credit to the processes that have been put in place. The Quarterly Investment Update is an extremely well put together document and would give the client confidence that their money is regularly monitored to help achieve their financial goals."
Category: Europe Winner
Judges looking to this category noted that this is a services provider that presents "an international business driven by the same regulatory pricicples adopted by UK firms" which leads to "great choice" on the part of the customer.
---
---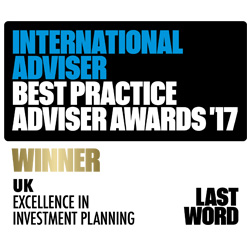 ---
International Adviser Best Practice Adviser Awards Europe 2017
Category: Excellence in Investment Planning
""
Category: Excellence in Client Service
"This is a solid, professional all round approach to client service even though it lacks a bit in terms of innovation. They clearly know their clients, stay close to them and offer a highly professional service – just what best practice is all about. Clear client focused material is provided for IFAs who join the network which enable them to deliver client centric outcomes that deliver tangible value. Focused on clients with good technology and marketing."
Category: Excellence in Business Strategy
"Good processes and excellent staff engagement.An impressive strategy is in place to power this firm forward. Excellent customer focus throughout and very good alignment of business processes with corporate objectives."
Category: Best Adviser
"This is a solid, professional all round approach to client service even though it lacks a bit in terms of innovation. They clearly know their clients, stay close to them and offer a highly professional service – just what best practice is all about. Clear client focused material is provided for IFAs who join the network which enable them to deliver client centric outcomes that deliver tangible value. Focused on clients with good technology and marketing."
---
---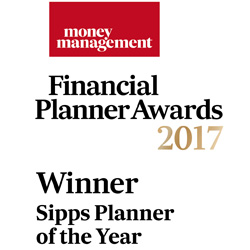 ---
Money Management Financial Planner Awards UK 2017
Category: SIPPS Planner of the Year
"Many did not fully explore with the clients what they might do with the business if one of them died. As these clients 'are' their business, in that circumstance it might not be reasonable to assume that it would continue unchanged. It was also important to establish if there is a business exit plan. There was good questioning around the area of how the business property is held and the costs involved. Only a few mentioned that there were inconsistencies in what these clients were paying themselves compare with their bank accounts and expenditure. Most of their bonuses seemed to be vanishing! More focus on the merits of Sipps versus Ssas would have been welcome. But there was a good understanding of directors' loan accounts as well as exploring the options over the business insurances."
---
---
---
---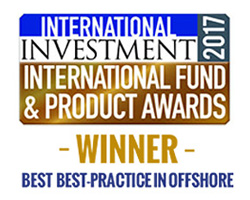 ---
2017
INTERNATIONAL ADVISER BEST PRACTICE ADVISER AWARDS UK
–
OVERALL WINNER: BEST BEST-PRACTICE IN OFFSHORE
–
UK WINNER: BEST BEST-PRACTICE IN OFFSHORE
–
EUROPE WINNER: BEST BEST-PRACTICE IN OFFSHORE
---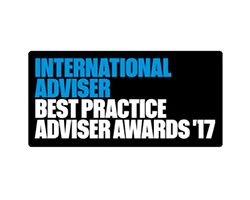 ---
2017
INTERNATIONAL ADVISER BEST PRACTICE AWARDS
–
WINNER: EXCELLENCE IN CLIENT SERVICE
–
WINNER: EXCELLENCE IN BUSINESS STRATEGY
–
WINNER: EXCELLENCE IN INVESTMENT PLANNING
–
WINNER: BEST ADVISER
---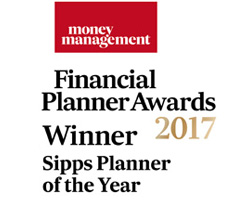 ---
2017
MONEY MANAGEMENT FINANCIAL PLANNER AWARDS
–
WINNER: SIPPS PLANNER OF THE YEAR
---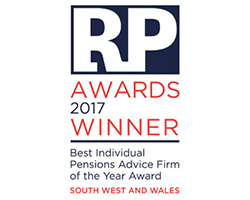 ---
2017
RETIREMENT PLANNER AWARDS
BEST INDIVIDUAL PENSIONS ADVICE FIRM OF THE YEAR AWARD
–
WINNER: SOUTH WEST & WALES
---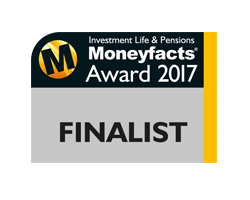 ---
2017
MONEYFACTS INVESTMENT LIFE & PENSIONS AWARDS
–
FINALIST: INVESTMENT FIRM OF THE YEAR
---
---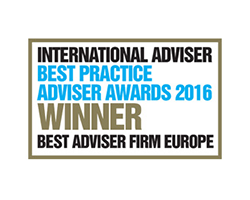 ---
2016
INTERNATIONAL ADVISER BEST PRACTICE AWARDS
–
WINNER: BEST ADVISER FIRM EUROPE
---
---
2016
INTERNATIONAL ADVISER BEST PRACTICE ADVISER AWARDS UK
–
WINNER: EXCELLENCE IN CLIENT SERVICE
---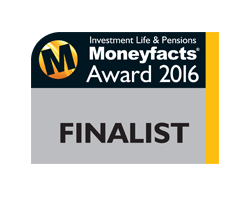 ---
2016
MONEYFACTS INVESTMENT LIFE & PENSIONS AWARDS
–
FINALIST: INVESTMENT FIRM OF THE YEAR
---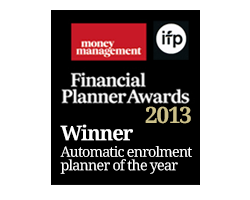 ---
2013
MONEY MANAGEMENT FINANCIAL PLANNER AWARDS
–
WINNER: PENSION PLANNER OF THE YEAR
---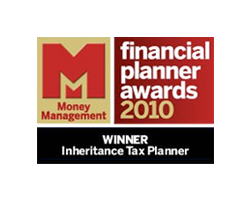 ---
2010
MONEY MANAGEMENT FINANCIAL PLANNER AWARDS
–
WINNER: INHERITANCE TAX PLANNER OF THE YEAR
---
---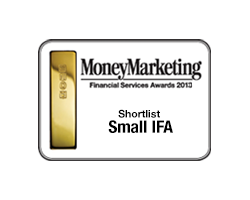 ---
2010
MONEY MARKETING
–
SHORTLIST: SMALL IFA FIRM OF THE YEAR
---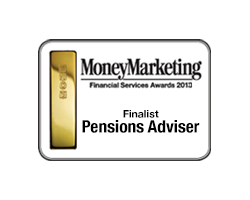 ---
2010
MONEY MARKETING
–
FINALIST: BEST RETIREMENT PLANNER
---
2015
RETIREMENT PLANNER AWARDS
–
COMPANY FINALIST
2011
MONEY MARKETING
–
SHORTLIST: BEST USE OF TECHNOLOGY
2009
MONEY MANAGEMENT FINANCIAL PLANNER AWARDS
–
SECOND: INVESTMENT MANAGEMENT PLANNER OF THE YEAR

2009
MONEY MARKETING
–
SHORTLIST: BEST INVESTMENT ADVISER

2009
MONEY MARKETING
–
FINALIST: BEST RETIREMENT PLANNER
---
---
---